Personal Accident Claims

For personal accident and health claims, you must notify us within 30 days after the occurrence of any event which may give rise to a claim.  
How to make a claim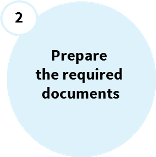 Prepare the relevant supporting documents for your claim. We may contact you for additional documents and information, if those are required.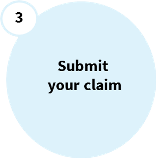 Submit the completed claim form and relevant documents to us as soon as possible. The claim needs to reach us within 30 days of the incident.
Please be advised that insureds are required to keep all original documents for 2 years from the date of submission as we reserve the right to request for verification of such documents.
Send to: 
Claims Department
AIG Asia Pacific Insurance Pte. Ltd.
AIG Building
78 Shenton Way #09-16
Singapore 079120
What to expect
We process most straightforward personal accident and health claims within 10 business days if they are submitted with complete documentation. It may take longer to process a claim if we require additional information or documents from you.
Claim status

We will keep you updated on your claim by email or mail. You can also call our claims hotline to check on the status of your claim.
Support
Call us
Enquiries: 6419 3000
24-hour overseas emergency assistance hotline:
6733 2552